Advertising Calendars

Our calendars are printed on 8 1/2 x 11 90 lb. index.
Yellow, Blue, Green, Pink or White paper • All one color or mixed colors

Keep Your Name in Front of Your Customers!
Calendars are a great way to advertise your business and show appreciation to your customers.
Suitable for hanging on a note board, refrigerator or keep them in your brief case.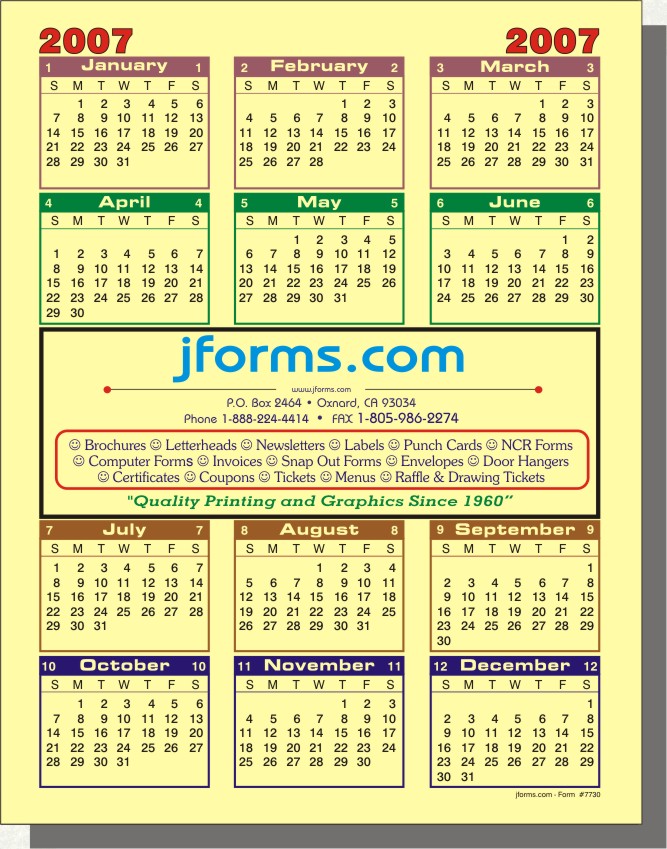 Form #7730
Standard paper colors






Add a one time set up fee of $55.00 for color or $30.00 for black and white
This website is Copyrighted© and Created by Oxnard Print and Copy, JForms' parent company. 051803